170 Lees Avenue, Ottawa, Ontario
272 One Bedroom apartments
98 Two Bedrooms apartments
33 Three bedrooms apartments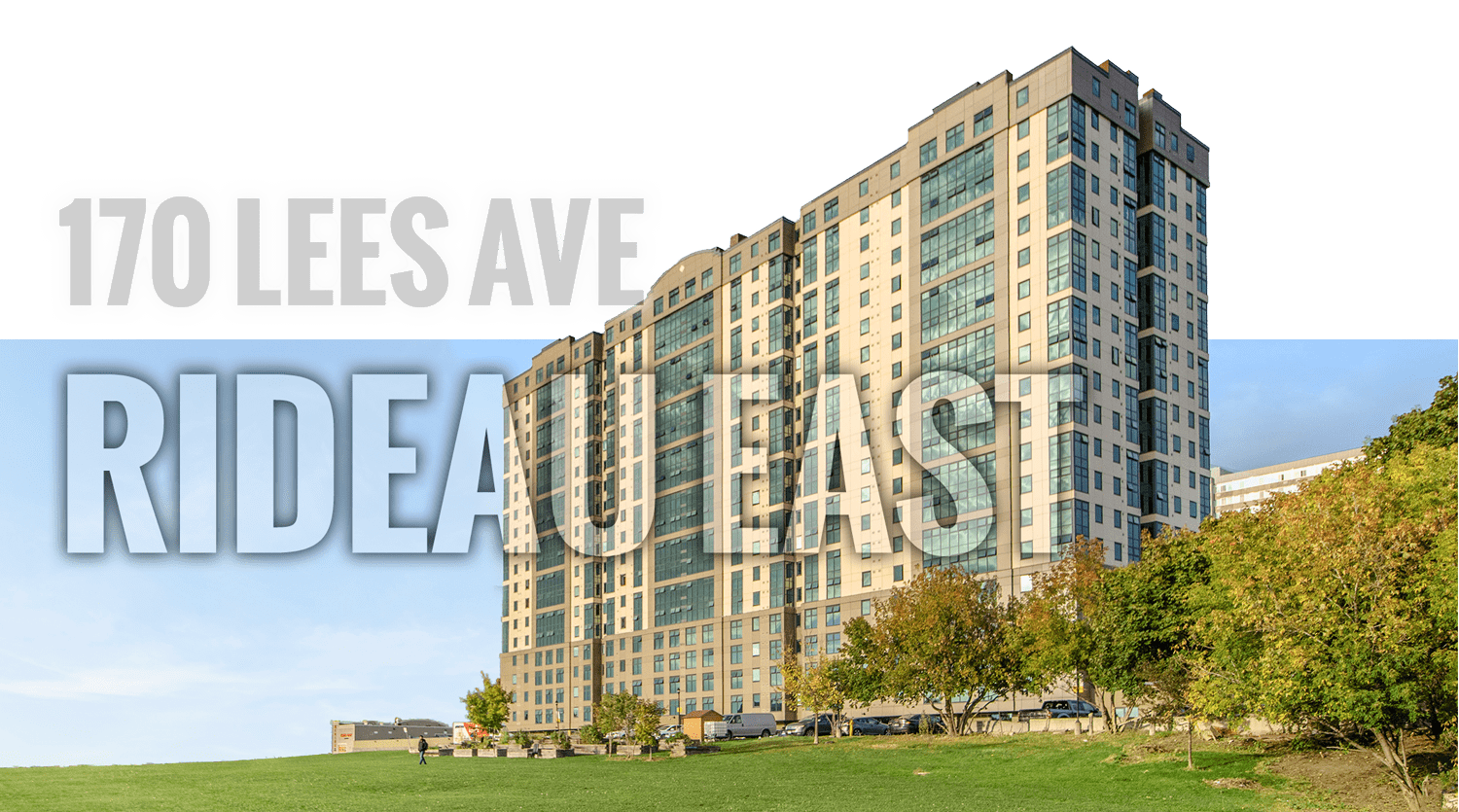 Walking distance to Ottawa U, Saint Paul University, grocery stores, coffee shops, convenient stores, banks, etc.
417 on Ramp right at front door
Secure underground and winter storage parking
The Rideau East apartment complex is located in the heart of Ottawa. Only steps away from Ottawa University and Saint Paul University, the Rideau East Apartments are merely 10 minutes away from downtown. Walk only a short distance to Ottawa's new LRT station located right near our front doors.
Enjoy a beautiful panoramic view of Canada's capital city right from your spacious apartment complex. Now, this historic building boasts 429 spacious units, ongoing modern renovations and a scenic property with barbeque pits and picnic tables.
Get a break from Canadian winters with secure underground parking. Coin-operated laundry machines make laundry day hassle-free. Utilities included in rent.
Call our Rideau East apartments home and start making memories at the heart of Ottawa today.
Approximately 320 ft² (29.4 m²)
Efficient storage space
Open-concept
New windows installed
New flooring (carpet or ceramic tile)
Appliances and utilities included
Between 470 ft² (43.9 m²) and 650 ft² (619 m²) 

New windows installed

New flooring (carpet or ceramic tile)

Spacious bedroom

Appliances and utilities included
Between 870 ft² (80.6 m²) and 1,070 ft² (99.4 m²)  

Ample storage space

New windows installed

New flooring (carpet or ceramic tile)

Appliances and utilities included
Approximately 1,330 ft² (123.9 m²)

Two bathrooms

Sunroom with large windows

Recently replaced windows

Ample storage space

New flooring (carpet or ceramic tile)

Appliances and utilities included
NOTE: All dimensions are approximate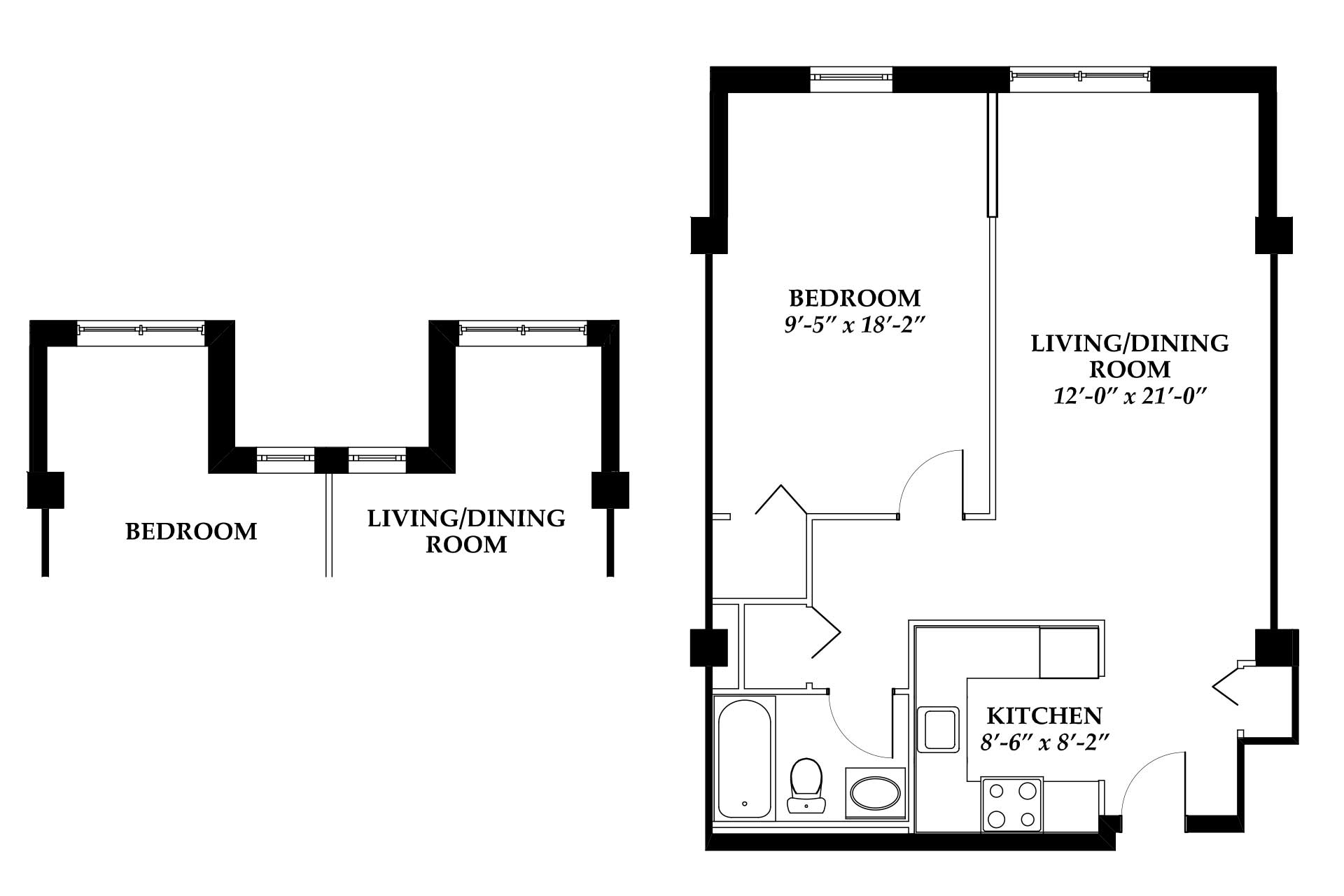 Unit Type 1-C
Same as units 219-2119, 217-2117
Approx. 630 sq/ft (58.6 m2)
– Left side alt. layout –
Mirror image of units 218-2118
Approx. 590 sq/ft (54.7 m2)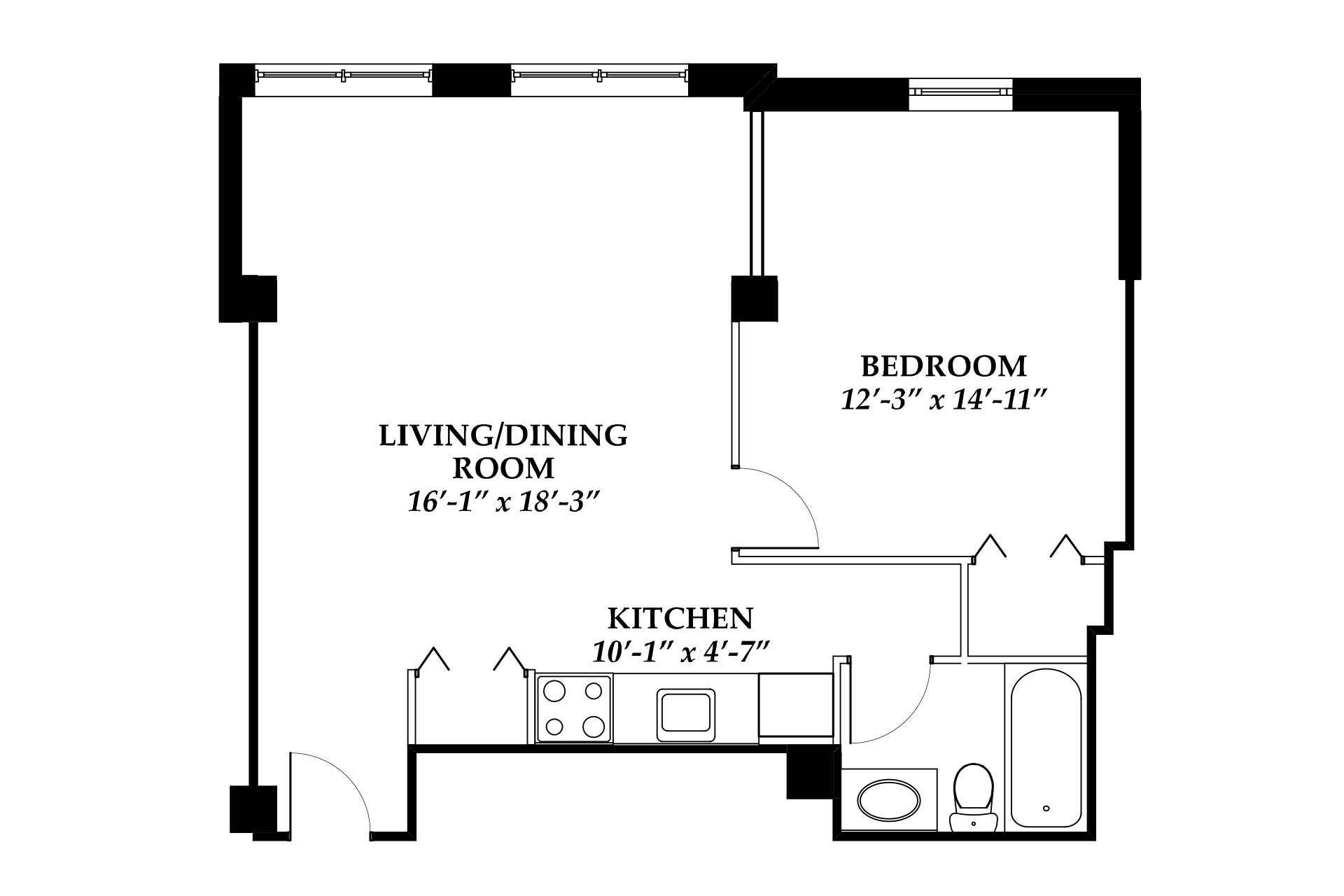 Unit Type 1-G
Same as units 904
Mirror image of units 203, 303, 1103, 2103
Approx. 580 sq/ft (53.7 m2)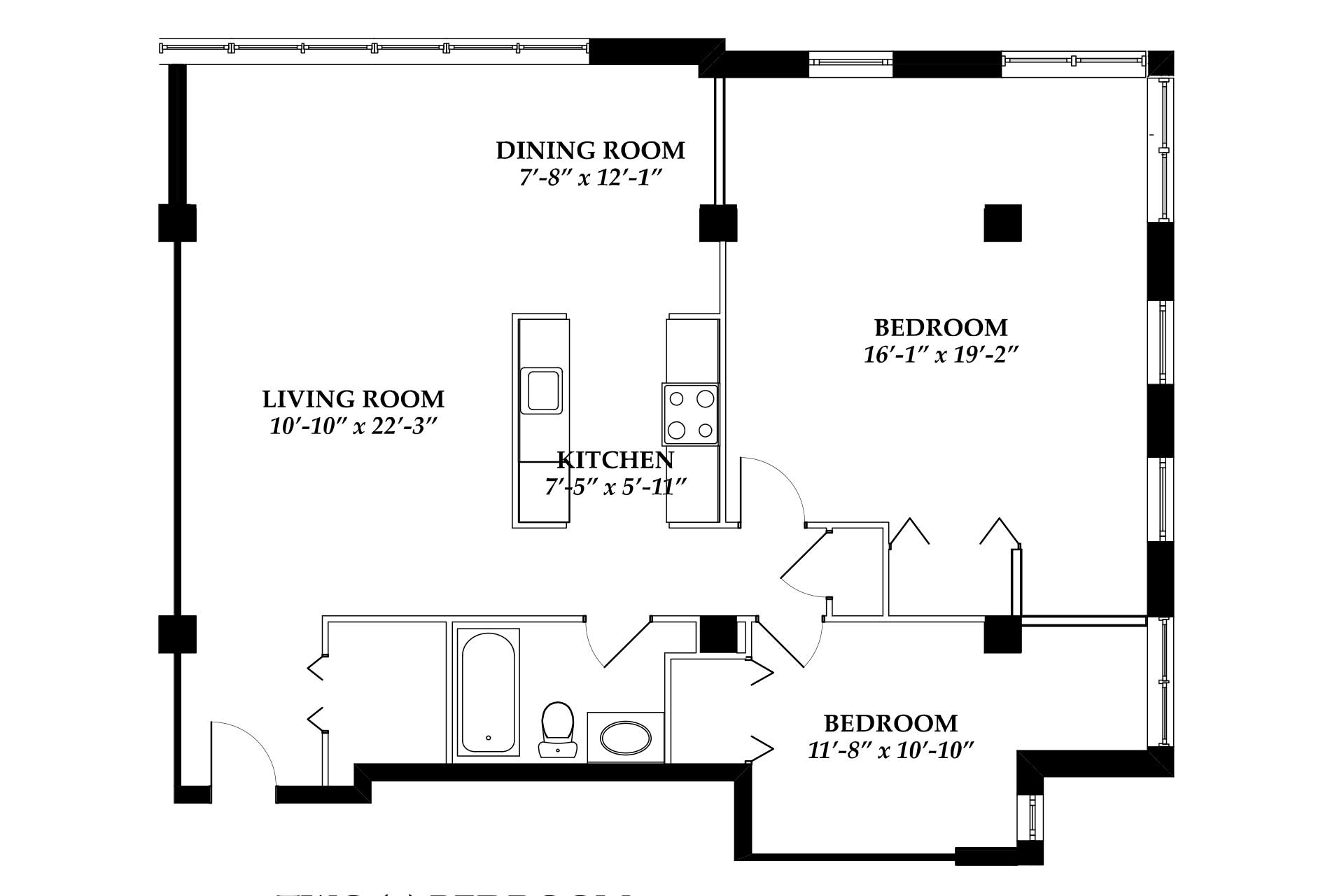 Unit Type 2-D
Same as units 214-2114
Mirror image of units 215-2115
Approx. 1,070 sq/ft (99.4 m2)