WELCOME TO
HAMA INVESTMENTS
Germany's powerhouse company FGHM (founded by Dr. Hanns Maier) birthed Canada's HAMA Investments Ltd. in 1971. Constructed on Dr. Maier's business model, HAMA Investments Ltd. values reliability, consistency, and independence FGHM has been a significant player in complex management for over 100 years and we could not be more excited to celebrate our history, our success stories and accomplishments achieved by company. A big thanks to our directors, management team, employees who withstand with us throughout the journey.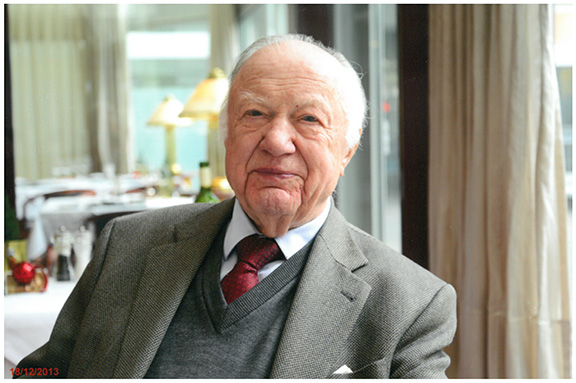 We consider 50 years to be significant. We are excited to commemorate this significant anniversary and our history as a family-owned business even though no one could have foreseen the state of the industry today and the events of the previous year.
"This milestone is even more special when you reflect on the generational aspect of our history." We are even more proud to say that the company will continue to succeed and achieve the greater height of success.
At HAMA Investments Limited, we are proud to celebrate 50 years of excellence, especially given that some companies only last a few years, let alone 50, it's important to have a long-term plan. This event is a cause for celebration!
Future-oriented thinking: we continuously hear it. Our anniversary should be centred on the future. Our organization's 50th anniversary, which falls in the middle of the century, is an opportunity to highlight the attributes it must keep or develop if it wants to last another 50 years. Our business has endured numerous developments and occurrences that could have potentially destroyed it during the past 50 years, including crises, technological and sociological changes. This milestone can be used to establish how well-prepared we are for the following 50, which will presumably be much more difficult.
HAMA Investments continues our dedication to doing everything we can to build on our cornerstones of continuous improvement. We continue to strive for growth as well success. Reaching this status is more of a journey than a destination, but the company would not be where we are today and would not have had the success we have experienced without the incredible and dedicated team that continues to help us grow.
To consistently provide prompt customer service to our clients. HAMA Investments Ltd. is dedicated to providing exceptional living solutions for both the locals and students of Ottawa. We aim to keep our complexes up-to-date to appeal to the people of our city. 
Our vision is to set the higher standard for apartment management companies throughout the country. We aim to base our living solutions in a convenient and sought-after area to improve the lifestyles of our renters.